Individual visitor
Welcome to the Palais de la Porte Dorée!
Image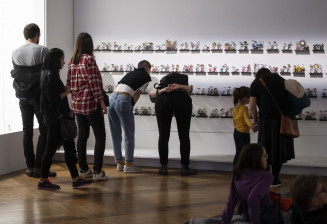 Admission to the Hall of Honour, the Forum - former Salle des Fêtes – and the historic salons of the Palais de la Porte Dorée is free.
The Musée de l'Histoire de l'Immigration and the Tropical Aquarium can be visited alone or with a guide.
Good to know ! Our mediators are available in the various spaces every weekend to answer your questions.
Many activities intended for families and a young audience are also available.
Accessibility
Image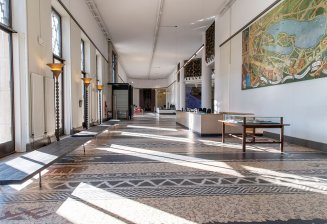 The main hall of the Palais de la Porte Dorée. Photo : Anne Volery.
© Palais de la Porte Dorée
The spaces at the Palais are accessible to handicapped individuals.
At the corner of Place Édouard Renard and Rue Armand Rousseau, a ramp provides access for visitors with reduced mobility. A stabilised pathway leads from this ramp to an elevator located behind the administrative entrance.
Admission requirements
Image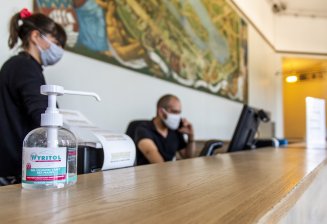 © Palais de la Porte Dorée
Visitors have no longer been obliged to show a vaccine pass or health pass.
Mask-wearing has been optional in all areas of the Palais de la Porte Dorée.
Online reservation is also strongly recommended, including for those eligible for free admission and members.
All visitors are asked to refrain from running or shouting in the exhibition rooms. Photos and videos are authorised, but without flashes or selfie sticks. To protect the well-being of the animals, tapping on the aquarium glass is forbidden.
To ensure that your visit takes place in optimal conditions, we encourage you to become familiar with the general visiting rules.