Scientific and cultural project
In January 2012, the Établissement Public du Palais de la Porte Dorée was officially created by decree. It brings together within a historic monument, the Palais de la Porte Dorée, a museum, the Musée National de l'Histoire de l'Immigration, and the Tropical Aquarium. Each of these entities has its own collection, along with its own spaces and programmes.
Image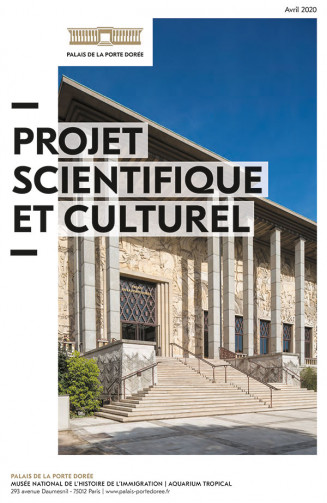 Whether the topic is immigration, climate change or colonial past, the public debate on these issues is often heated and it can be very difficult to separate fact from fiction, or to form an opinion. In light of this, the Establishment strives to present a certain "engaged neutrality", which primarily lies in recognising the facts long established by public statistics, international bodies, or scientific research.
By bringing the three entities together in a single administrative body, driven by a common scientific and cultural project, the Establishment has affirmed its determination to develop the identity of a structure common to all three entities and the intersectionality of their cultural offerings.