Young adults, aged 18-25
Are you under 26 ?
Image
© Ecole des Arts Décoratifs - Mathieu Faluomi
Access to the Museum and Aquarium is free for visitors under 26, when you reserve a timed ticket (at the desk or online).
When reserving online (strongly recommended), choose the type of ticket you want at our online ticket office and select "Free (ages 18-25)". You will be required to show proof of age (ID card, social security card...) on entering the event spaces.
You will also enjoy reduced admission to shows, guided visits and workshops.
Are you over 26 and a student?
Image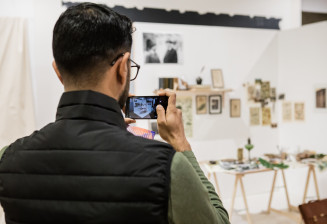 © Ecole des Arts Décoratifs - Mathieu Faluomi
You can benefit from reduced admission to the Museum and Aquarium (€5 instead of €8) and on the Museum + Aquarium combo ticket (€9 instead of €12).
The Abdelmalek Sayad Resource Centre
Image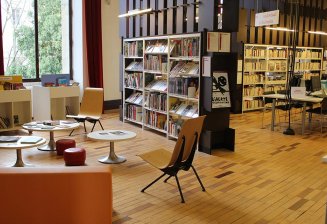 Resource centre specialising in the history, memory and cultures of immigration.
Prices
 
Museum
Aquarium
Monument
Workshops, Guided tours, Shows
Individuals (-26 years)
Free access
Free access
Free access

€9

Individuels (students)

€

5

€

5

€5

€9
 
Guided tours
Self-guided tours
Groups (-26 ans)

€

100
Free access
Groups (students)

€

250

€

120
An app for exploring the Palais
Image
The official visiting app for the Palais de la Porte Dorée is available to guide you in your discovery of the monument.
It's an excellent way to explore the Palais at your own pace, stopping at strategic places to listen to the theme-based visits recorded by our mediators.